A live comedy act is one of the most enjoyable experiences you will have. Whether it's a big name comedian or someone who's just starting out at your local comedy club, comedians are a great way to have fun and enjoy yourself for an evening. If you've never seen a live show, you're seriously missing out.
If this is something you've wanted to do—but never have—you've come to the right place. Here, you'll find everything you need to know for picking a show to go see, and then get tickets to it.
Are You Ready for Some Comedy?
Check Out Your Ticket Options at SeatRetriever.com
More than Standup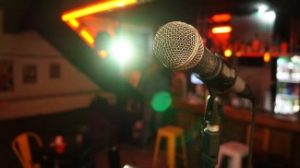 When we think of comedy, it's really easy to go right to the standup comic. Over the years, people like Jerry Seinfeld, Chris Rock, Ray Romano, Ellen DeGeneres, Tim Allen, Robin Williams, and many others have helped to create this image for us. I don't intend to discredit or take away from what these greats have done; they are famous for a reason. They each have a unique style of comedy and they have set a very high standard for new comics who want to break into the business.
But because of the good deal of success that these comedians have seen, other forms of comedy can sometimes be pushed out of the spotlight. Ventriloquists, magicians, and prop comics can put on an equally amazing show, but they don't often receive the same limelight that standup comics do. Some are trying to change this perception. Jeff Dunham is one of those individuals. Dunham is a ventriloquist first, but he also happens to be one of the biggest names in comedy right now. He has had a number of TV events and Netflix has aired several of his specials. Although he doesn't fit the label of a standup comic precisely, his perfect blend of comedy and puppetry has made him one of the biggest names in comedy. You can also find a lot of others that have a similar style to their humor, but without the same level of fame. Don't forget to take this into account when looking to get tickets to a show.
Embracing Audience Participation
Unlike many events that you could go to, comedy acts often encourage audience participation. Whether it's a standup comedian teasing some people in the front of the audience, or it's a magician calling up a volunteer or two to help with his performance, you never know exactly what's in store when you go and see a live show. For many, that's part of the fun. Maybe you will get some attention from the comedian. Even if that means being the subject of a joke or two, that can be a pretty cool experience.
Some of us want to completely avoid any sort of audience participation. This is completely okay, too. If you fit into this category, then you definitely want to avoid certain types of venues and seating arrangements. For larger venues, this means getting seats that are not in the first few rows. If you don't have a say in where your tickets are, such as you will likely experience with many of the smaller comedy clubs that are out there, then you will want to sit far from the stage. If you are seated by a host or hostess, ask that this be the case. This way, you will reduce your chances of being singled out or called up to the stage by the comic.
And never raise your hand as a volunteer!
Stay on Top of Who's Touring
Next, don't forget to keep up with what's going on in the world of comedy. There are always new names that are gaining traction in this business, and there's always someone that is pushing the boundaries of what makes us laugh. A lot of this new stuff is amazing; you will definitely want to be able to look back and say, "I saw that guy perform back before he was famous!"
That's part of it, of course. The other part is knowing when the big names are going out on tour. If you're able to get Jim Gaffigan tickets as soon as they go on sale, you will be far ahead of the game. The sooner you know when your favorite comedian is going on tour, the faster you can guarantee that you and your friends will have seats for the show.
Which brings us to the last step.
Get Tickets!
The last step you need to take into consideration is getting tickets. Depending on who you're going to go see, this could be really easy, or it could be very hard. Getting tickets to a big name comedy show is certainly exciting, but tickets do go fast, which can present a problem if you're not very lucky.
Just like finding the best time for buying concert tickets, comedy tickets can be similar. Although most likely a comedy show is a smaller venue, it also means there are fewer tickets. For big concerts, you have a pretty strong supply of seats. You have to sometimes make up your mind and commit to the purchase.
If you do have issues getting good seats right away, don't worry! You do have options in front of you. So, if your friends were counting on you to score tickets, don't give up hope if you can't get them from the box office. Third-party ticket sites, like SeatGeek, StubHub, and others, were created to make this process a lot easier. Here, I will share a few tips that I've learned over the years for getting tickets to hard-to-find shows, and for doing it without breaking your budget.