When we think of comedy shows, standup routines are usually the first thing that we think about. And while standup is certainly a big part of the comedy world, it's definitely not the only thing that's out there. Comics like Jeff Dunham, Terry Fator, and Darci Lynne Farmer are hilarious, but it's not just themselves up on stage during their comedy routine.
Well, it kind of depends on how you look at it. They're the only person on stage during their shows, but they also have their collection of puppets, too. All three of these comedians are ventriloquists, and they have helped to take comedy to a new height with their unique take on humor.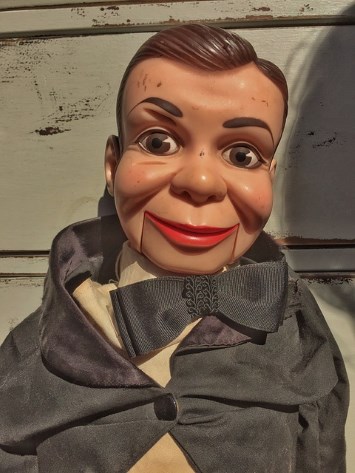 If you've never seen a ventriloquist act, you are missing out. A lot of new ventriloquist comedians are incredible—not just in their voice throwing talent, but in their humor, too. One of the funny things about ventriloquism is that it is so often self-deprecating. As the puppet makes fun of the comedian (or vice versa) you suddenly realize that it's just the comedian talking and that he is making fun of himself. It is a multilayered and often complex form of comedy, and it requires an immense amount of talent to do it well.
If you're still uncertain, head over to YouTube or Netflix to get an idea of what's out there. There are a lot of different comedy acts that revolve around ventriloquism, and many of them are really good. Even if it doesn't seem like something you'd be into, give one of these comics five minutes of your time and you will quickly find that your mind has been changed.
Ventriloquists are not the only ones that are pushing the boundaries of comedy. Magicians and other prop comics have a unique type of show that can rival the funniest traditional standup comedians there are. Group comedy acts also can be an awesome experience. These are usually found at small comedy clubs, acting guilds, and other organizations. If you're not sure where to look to find these acts, your local theater groups can most likely get you pointed in the right direction.
Don't Forget Improv
Improvisation is one of the forms of comedy that has been on the cutting edge of this form of entertainment for years. You might remember the show Whose Line is it Anyway? from several years ago. That's improv at its best. Basically, comedians take the stage with no set script or an idea of what they are going to do, and then play off of each other and prompt from a host to create a one of a kind experience for the crowd. No two shows are ever the same, and the experience is always amazing.
You can find comedians of all sorts in any city in the world. Some are professionals, but most are not. If you're going to see a show, it is important to look at the quality and the background of the comedian so you know what is in store for your evening. But with that in mind, you can have an awesome experience even if the show you see is completely comprised of amateurs. It all depends on what you're looking for out of an evening out at the club.
Comedy is alive and well in the United States. If you're looking for something new that doesn't quite fit the mold of what you're used to, then be sure to check out one of these—or any other type—of comedy. Standup comedy is always fun, but it's not the only thing out there.